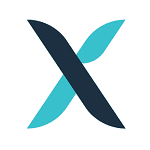 Xtreme Radio - Swansea Student Media - 1431 AM Swansea
Genre:

pop

Country:

Wales

City:

Swansea

Bitrate:

128 kbit/s

Frequency:

1431 AM

Language:

English
Xtreme Radio, a student-run radio station at Swansea University in the city of Swansea, Wales, offers a unique blend of music, news, and entertainment to the student community and beyond. Broadcasting live and online, Xtreme Radio can be heard in various locations around the city, including the student village of Hendrefoilan, the University campus, and across Swansea itself​​.
The radio station's operations are based in Union House, a vibrant hub at the heart of the University of Wales, Swansea, Singleton Park. The station can be reached through various means of communication, including telephone and email, allowing listeners to engage directly with the station and its programming​.
Launched in 1968, Xtreme Radio has a rich history with former names including URA, Action Radio, and C-Air. Over the years, it has evolved to meet the changing needs and tastes of its audience, while maintaining its commitment to providing quality programming and entertainment for Swansea University and surrounding student areas​​.