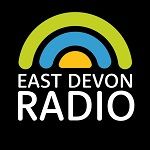 East Devon Radio is an award-winning local radio station that provides a refreshing and unique blend of music and local content to its listeners. Based in Exmouth, Devon, United Kingdom, the station has a significant history and a deep connection with the local community. Initially launched as Bay FM Radio on 11 September 2006, the station transitioned to full-time broadcasting on 29 March 2013. It was rebranded as East Devon Radio on April 6, 2021, marking a new era of local radio broadcasting​​.
The station broadcasts live every day on various FM frequencies such as 106.4 FM (Exmouth), 95.0 FM (Sidmouth), and 94.6 FM (Exeter, Aylesbeare, Cranbrook & Sowton). It also provides an online listening option through its official website, making it accessible worldwide. For those tech-savvy listeners, the station can be accessed via smart speakers like Alexa and Google, and through various apps such as the East Devon Radio app.
East Devon Radio's programming is diverse, catering to a broad range of music tastes. It broadcasts music from the 1960s to the current era during daytime, while the evening schedule includes specialized music programmes such as 70s nostalgia, rock, soul, disco, Motown, Northern soul, and funk. A unique feature of the station is its focus on local talent, often showcasing music by local artists and bands​​.
Playlist East Devon Radio
| | |
| --- | --- |
| East Devon Radio - East Devon Radio - | Live |
| Playing: Don't Look Down - The Sequel by Go West | 15:55 |
| East Devon Radio - East Devon Radio - | 07:46 |
| Playing: 2 - 4 | 07:40 |
| East Devon Radio - East Devon Radio - | 12:43 |
| Playing: Take On Me by A - ha | 12:40 |
| East Devon Radio - East Devon Radio - | 05:01 |
| Playing: The Sun Always Shines On TV by A - ha | 04:58 |
| East Devon Radio - East Devon Radio - | 04:01 |
| Playing: 2 - 4 | 03:46 |
Contacts
| | |
| --- | --- |
| Address | Salterton Units, Salterton Road, Exmouth, Devon EX8 2NS |
| Phone | +44 7501 164000 |
| Email | advertising@eastdevon.radio |
| Website | https://www.eastdevon.radio/ |
Frequencies - East Devon Radio
| Frequency | City | Rating |
| --- | --- | --- |
| 94.6 FM | Exeter | 0 |