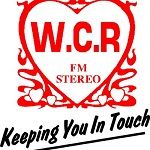 Warminster Community Radio (WCR) is a dynamic and vibrant radio station, broadcasting 24/7 to the town of Warminster and its surrounding villages. Launched on 1st April 1996, WCR has grown to become a beloved institution, providing a constant source of local news, entertainment, and companionship to its listeners​​.
The station was the brainchild of local men Barry Mole and Mark Barnes, who, with over 35 years of experience in radio between them, envisioned a community project that would bring the local area to life through the airwaves. Over the years, WCR has developed and expanded its services, winning several national awards for its programming output, particularly in the areas of local democracy reporting and original radio drama​​.
WCR is committed to serving the people of Warminster and the immediately surrounding area. The station provides a unique local sound, catering to all age groups but focusing in particular on the 35+ and 16 to 20 age groups. The programming is rich and diverse, including pop music, classical, jazz, country, world music, and soul, as well as contributions from local artists and unsigned talent. It also provides essential information such as event news, community news, charity and education promotions, and arts programming​.
Listeners can enjoy a variety of programs, such as the "Warminster's Breakfast Show", a morning program that wakes up Warminster and the surrounding area, "The Eclectic Mix", a two-hour program featuring a wide variety of uplifting music and valuable recommendations, and "Handbags and Gladrags", a show that brings you a playlist of fashionable music​​.
WCR is more than just a radio station; it is a community hub, and it prides itself on its mechanisms for ensuring accountability to its target community. The station provides both on-air and off-air community benefits, facilitating discussion, the expression of opinion, and the provision of education or training. It also strengthens community links and ensures that members of the target community contribute to the operation and management of the service​​.
Contacts
| | |
| --- | --- |
| Address | Civic Centre Studios, Sambourne Road, Warminster, Wiltshire, BA12 8LB |
| Phone | +44 1985 846111 |
| Email | management@wcrfm.org.uk |
| Website | https://www.wcrfm.org.uk/ |