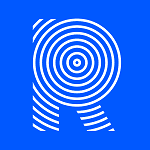 Riverside Radio, an award-winning community radio station broadcasting live from South West London, is a vibrant online hub dedicated to celebrating the richness, diversity, and creativity of the local community. Home to over a million people and the heart of a thriving cultural scene, South West London is showcased in its full grandeur through Riverside Radio's lens​​.
Founded in 2013 by radio presenter and journalist Jason Rosam, Riverside Radio has grown significantly over the years, boasting a volunteer force of over 200 local people who bring an array of unique shows to life. The station was launched with much fanfare during the University Boat Race in Putney in 2019 and has since been a vital part of the local cultural scene​​.
Listening to Riverside Radio, you can experience a wide variety of content that reflects the spirit of South West London. From arts and culture events to political discussions, and from local news to a multitude of diverse shows, Riverside Radio is your window into the beating heart of the local community​​.
The station has made significant strides in its journey, with key milestones including securing a licence to broadcast on DAB Digital Radio and winning the Digital Radio Station of the Year at the Community Radio Awards twice​​. Its commitment to fostering local talent is evident in initiatives such as the Radio Club launched in collaboration with St John Bosco College, aimed at nurturing young people's skills in broadcasting and media​​.
Playlist Riverside Radio
| | |
| --- | --- |
| Queen - It's A Hard Life | Live |
| The Beatles - Now And Then | 12:52 |
| ABBA - Gimme! Gimme! Gimme! (A Man after Midnight) | 12:49 |
| M.I.A. - Paper Planes | 12:46 |
| Rihanna Ft. Jay - Z | 12:40 |
| Vaults - One Day I'll Fly Away | 12:37 |
| Bonnie Tyler - Total Eclipse of The Heart | 12:34 |
| Jonas Brothers featuring Bailey Zimmerman - Strong Enough | 12:28 |
| Jason Mraz - Lucky | 12:25 |
| Calvin Harris featuring Ellie Goulding - Miracle | 12:19 |
TOP 10 songs on Riverside Radio
| | |
| --- | --- |
| | BA Robertson-To Be Or Not To Be |
| | The Saturdays-Just Can't Get Enough |
| | Fleetwood Mac-Oh Diane |
| | Liberty X-Song 4 Lovers |
| | Celina Sharma-CHALO |
| | Adam Lambert-Believe |
| | Coldplay-Trouble |
| | The Drifters-There Goes My First Love |
| | Lukas Graham-7 Years |
| | Eurythmics-Who's That Girl |