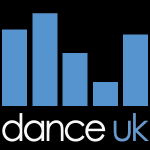 Dance UK Radio is an innovative and dynamic online radio station that offers a blend of the best dance music, including Club, House, Dance, and Trance genres, keeping listeners engaged with non-stop music throughout the day​​. Dance UK Radio is part of the Dance Radio UK network, which also includes Box UK, a station that focuses on a blend of music from the 80s to the current top 40, offering a perfect mix for every listener's preference​​.
Founded by DJ Matt Jay in the early 2010s, Dance UK Radio was inspired by Matt's love for dance music and his early experiences listening to a major pirate radio station, Exile Radio. It started as one channel playing mostly Old Skool music, aiming to recreate the vibe of 90s FM pirate radio stations. Over time, it evolved into a more diverse platform, attracting a steadily growing listener base and hosting a variety of music from old school to electro to 80s​​.
The station, fully licensed by PPL and PRS, uses the best streaming technology to ensure uninterrupted music 24/7. It hosts shows by well-known DJs, including DJ Slipmatt and DJ Nee, and features sets from many more guest DJs​​. The station also encourages listener interaction through a live chat room and studio cam, making it a favorite choice for the underground music aficionado. Dance UK Radio has a strong community spirit, with monthly meet-ups occurring at various locations in the UK and team members sometimes traveling hundreds of miles to attend​3​.
Playlist Dance UK Radio
| | |
| --- | --- |
| Lovely Laura & Ben Santiago - Angel (Thinking Of You) | Live |
| Adelphi Music Factory - Memories (Burning In Time) | 11:55 |
| Bastion - Radio | 11:52 |
| Calvin Harris & Ellie Goulding - Miracle | 11:49 |
| Frox - Crash & Burn | 11:46 |
| Chakra - Love Shines Through (Maarten de Jong Remix) | 11:43 |
| Michael Calfan & Nadia Ali - 3, 2, 1 | 11:40 |
| Snakehips - All Over U | 11:37 |
| Dezza - Lost In You (Falling In Love) | 11:34 |
| Above & Beyond - Can't Sleep (Ruben de Ronde & Elevven Remix) | 11:28 |
TOP 10 songs on Dance UK Radio
| | |
| --- | --- |
| | Denis Kenzo & Sarah Russell-Can You Hear Me |
| | HARLEE-Reset |
| | Benny Benassi & Anabel Englund-LIGHTWAVES |
| | 220 KID & Jem Cooke-Another Life |
| | Disclosure & Zedd-You've Got To Let Go If You Want To Be Free |
| | Aluna & Jayda G-Mine O' Mine |
| | Syn Cole-Like This |
| | Firebeatz & Dubdogz-Give It Up |
| | KREAM & Jake Tarry-Once Again |
| | Jack wins-Big Love |
Contacts