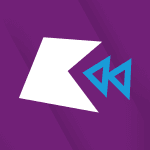 KISSTORY is a popular British radio station that specializes in non-stop old school and anthem tracks, offering listeners a nostalgic journey through the hits of yesteryears. Currently, the song playing on the station is "Return Of The Mack" by Mark Morrison​.
KISSTORY is part of the larger KISS Network, which includes a range of stations each focusing on specific music genres. Some of these stations include KISS, KISS Fresh, and various Premium KISSTORY channels dedicated to the 80s, 90s, 00s, Dance, R&B, Hip Hop, Trance, and more​​.
The station offers a premium service for £3.99 per month that provides listeners with access to 10 exclusive stations, the ability to skip live tracks (up to 6 per hour), high-definition sound quality, and an ad-free listening experience across the KISS Network​.
Listeners can tune into KISSTORY online and listen live to their favorite old school tracks and anthems. The station also has a roster of shows, one of the notable ones being "KISS Breakfast with Jordan & Perri"​​.
Playlist KISSTORY
| | |
| --- | --- |
| Independent Woman - Destiny's Child | Live |
| My My My - Armand Van Helden ft. Tara McDonland | 03:52 |
| I Luv U Baby - The Original | 03:49 |
| Temperature - Sean Paul | 03:46 |
| U Know What's Up - Donell Jones ft. Lisa Lopes | 03:43 |
| Insomnia - Faithless | 03:40 |
| Million Voices - Otto Knows | 03:37 |
| Don't Walk Away - Jade | 03:31 |
| U Remind Me - Usher | 03:28 |
| Make The World Go Round - Sandy B | 03:22 |