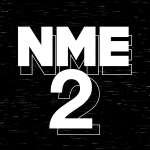 NME Radio 2, also known as NME 2, is a prominent British radio station that operates under the brand of the renowned NME magazine. First launched on 24 June 2008 by Sammy Jacob, the creator of XFM, it is now operated by DX Media. Over the years, it has seen a number of changes and modifications, including ceasing broadcasts on multiple platforms and shifting to an online-only format in 2010​.
However, NME 2 made a comeback in 2018 and has been going strong since then. Today, it is one of two stations under the NME banner, with its sister station being NME 1. The radio station is managed by BandLab Technologies, a leading name in the media industry​​.
NME 2 is live 24/7, offering listeners a unique mix of music that spans genres from indie to grime, coupled with the latest music and festival news, artist interviews, and music reviews​. Despite the changes over the years, NME 2 has maintained an alternative music format that aligns with the brand's core identity​​.