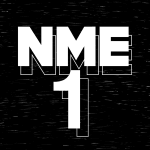 NME Radio 1, also known as NME 1, is a British radio station operating under the NME magazine branding. First launched on 24 June 2008, it broadcast an alternative music format and was revived in 2018, now operating 24/7 with regular news bulletins and features​​.
This classic alternative music service originated from a vision by Sammy Jacob, creator of XFM, with broadcasting initially taking place from studios in the Blue Fin Building in South Bank, London​. Over the years, the station has gone through various changes and relaunches, with broadcasting locations split between IPC Media's London HQ and Town and Country Broadcasting's station in south Wales at one point​.
Currently, NME Radio 1 can be heard online, through various radio playing services, or via the NME website, and also broadcasts on local DAB multiplexes in Norwich, Brighton, and London​​. The station, owned by BandLab Technologies and formerly known as CDNX, primarily focuses on indie/alternative rock music​2​. Its programming spans classics from 60's Garage, 90's Grunge, 70's Punk, and 80's New Wave, along with a selection of the finest new material​​.