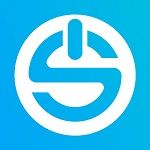 Surge Radio is a vibrant student radio station based at the University of Southampton, UK, offering a rich mix of music and programming to an online and campus-based audience worldwide. Founded in 1976 and initially broadcasting as a pirate station, it has since grown to become an award-winning station with an exciting line-up of shows and a history of creating professional broadcasters.
This dynamic station, which began life as Radio Heffalump and later renamed Radio Glen, is now known as Surge Radio, an acronym of Southampton University Radio from Glen Eyre. It broadcasts online worldwide and across the Southampton campus, reaching its student community and beyond. Online listeners can enjoy the station live on its website, giving them the flexibility to tune in wherever they are, anytime​​.
Surge Radio is more than just a radio station; it's a community. Students at the University of Southampton are encouraged to get involved, whether they're interested in starting a podcast, learning the ropes of live radio, or working behind the scenes. The station is run by the Surge Radio committee, elected each academic year by the current members of the station, ensuring that it remains a platform for students, by students​​.
Contacts
| | |
| --- | --- |
| Address | University of Southampton Students Union, Building 42, Southampton |
| Phone | +44 7547 006005 |
| Email | studio@surgeradio.co.uk |
| Website | https://surgeradio.co.uk/ |