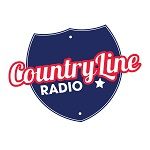 CountryLine Radio
Genre:

pop

Country:

England

City:

London

Bitrate:

128 kbit/s

Language:

English
CountryLine Radio is a UK-based radio station with a fervor for American country music. Originally launched as Chris Country by founder Chris Stevens on 27 April 2013, the station was later purchased by CountryLine and rebranded to its current name on 7 March 2022​​. As of July to December 2021, the station reached a weekly audience of 34,000 adults, each listener spending an average of 4.3 hours per week, contributing to a total of 144,000 hours of country music enjoyed each week. The station's market share stands at 0.1%​​.
CountryLine Radio is available in several areas of the UK, including major cities like London, Manchester, Liverpool, and more. The station's presence is also expanded through multiple digital platforms, making it possible for listeners to enjoy its offerings online and live, whether at work, at home on an internet radio, or streaming through a smartphone. Listeners can tune in through DAB in many areas, phone apps, Sonos, Alexa, and most other devices​​.
The station's dedication to delivering an authentic country music experience is evident in its programming. Much of the output is automated, but recently more presenter-led shows have been introduced, with station founder Chris Stevens hosting the breakfast show, John Collins presenting drivetime, and other presenters like Miles Myers-Cough Harris adding to the mix. The station also broadcasts country countdown programmes from America, including Bob Kingsley's Country Top 40, Nashville Access, Tim Rogers Classic Country, and hourly news summaries from Radio News Hub​​.