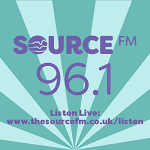 Source FM - 96.1 FM Falmouth
Genre:

pop

Country:

England

City:

Falmouth

Bitrate:

128 kbit/s

First air date:

27 February 2009

Frequency:

96.1 FM

Language:

English
Source FM is a community radio station serving Falmouth, Penryn, and the surrounding areas, providing a voice for the 50,000+ members of these combined communities and beyond​​. First aired on 27th February 2009, Source FM has grown into a vibrant platform for music, chat, and community outreach, with a diverse schedule available to listen to at all times of the day and night​​.
The station's programming covers a wide spectrum of genres and topics, all catered to the interests of its community, from soul music to rock, hip hop, dubstep, original comedy shows, topical debates, and specialist LGBT programming. All shows are written, presented, and recorded entirely by volunteers, showcasing the station's commitment to its community roots​​.
Listeners can tune in locally on FM frequency 96.1 or join the global audience via Source FM's online live streams, offering a worldwide reach for the station's diverse content​​. Podcasts of radio shows are also available on Source FM's website, providing an additional avenue for audiences to engage with the station's content​.
Over the years, Source FM has been recognized for its contributions to the community. It was awarded Gold and Silver in the "Live Event or Outside Broadcast" category of the Community Radio Awards in 2019, and won the 'Investor in Work Related Learning' award for delivering a weekly radio club for Falmouth Primary Schools​.