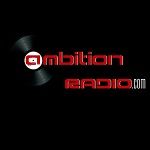 Ambition Radio is an online, live radio station based in the United Kingdom that caters to listeners with a wide range of musical tastes. While I couldn't find specific audience numbers, the station appears to have a diverse listenership, as reflected in its eclectic programming which includes genres such as deep house, jazz, afro lovers rock, RnB, slow jams, revival reggae, old skool hip hop, soulful house, reggae, soul, funk, and boogie​​.
The station has a mission to supply their listeners with the best that the underground club scene has to offer. They broadcast 24/7 with live DJs from around the world, and listeners can interact with the DJs via a fun and exciting chat room or a text number for shouts​. Ambition Radio also provides an app for both iOS and Android users to download and listen to the radio station on their mobile devices​.
Ambition Radio also provides additional content such as DJ mixes and links, highlighting various DJs and producers associated with the station. It features news and highlights about various artists and DJs, creating a sense of community and engagement among its listeners​​.
Playlist Ambition Radio
| | |
| --- | --- |
| DJ Confidential live on Ambition Radio2023 - 12 | Live |