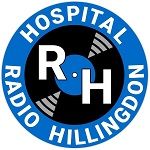 Hospital Radio Hillingdon, a charming and lively radio station based in Hillingdon Hospital, has been serving the patients and broader community for over 52 years since its first broadcast in the week before Christmas 1970​​. Located near Heathrow Airport in London, England, the station brings joy and comfort to patients by broadcasting music requests, dedications, national and local news, and a wide selection of music 24 hours a day​​.
Listeners can tune in for free on the Hospedia Bedside Entertainment System on Radio channel 45, or they can choose to listen live online at radiohillingdon.com, allowing even the relatives of patients to enjoy the station's offerings from the comfort of their homes​​.
Hospital Radio Hillingdon is a registered charity run entirely by volunteers. Contrary to common misconception, the station does not receive funding from the NHS; instead, all its running costs are met by funds raised by its dedicated volunteers​. The station has established various fundraising initiatives, including attendance at car-boot sales and bazaars, organization of Quiz Nights and Race Nights, collections in local supermarkets and shopping centers, and even sponsored events like the 100-hour Broadcast Marathon​1​. Moreover, listeners can contribute by purchasing online products and gifts through the station's Amazon or Webshop links, earning the station a commission at no extra cost to the buyer​.