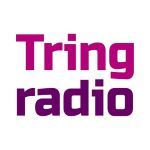 Tring Radio, a dynamic online radio station, broadcasts live across Hertfordshire, Buckinghamshire, and Bedfordshire, bringing local news and a vibrant mix of the greatest hits​​. The station, which was initially set up during the Coronavirus Epidemic, has since become an integral part of the local community, broadcasting 24/7, 365 days a year from their central studios in Tring​​.
Known for its upbeat and instantly recognizable playlist, Tring Radio features music from the past 40 years as well as cutting-edge new music and future hits, appealing to a broad range of listeners. It attracts a fun, affluent audience, predominantly composed of families with disposable incomes who enjoy a good lifestyle, including good food, eating out, and a wide array of family and community activities​​.
Since its launch in May 2020, Tring Radio has seen rapid growth, attracting an average of approximately 26,400+ local listeners and thousands more via Alexa, smart speakers, and mobile devices. The station's dynamic and responsive website receives more than 18,400+ users a month and over 80,000 page views in the last 16 weeks alone, indicating a thriving and engaged online community​​.
Complementing its on-air and online presence, Tring Radio also boasts a strong social media following. Nearly 1.6k users engage with the station's Facebook page, and its Instagram page, followed by over 1600+ people, is rapidly growing, showing a high level of local community engagement across its various social media accounts​.