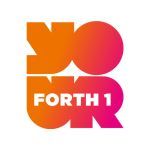 Forth 1 - 97.3 FM Edinburgh
Genre:

pop

Country:

Scotland

City:

Edinburgh

Bitrate:

128 kbit/s

Frequency:

97.3 FM

Language:

English
Forth 1 is a popular Independent Local Radio station based in Edinburgh, Scotland. It's part of the Hits Radio network owned and operated by Bauer, and broadcasts to the regions of Edinburgh, Lothian, and Fife. Known for delivering "The Biggest Hits and The Biggest Throwbacks," the station offers an engaging mix of music and talk shows, including popular programs such as "Boogie in the Morning," "The Big Saturday Football Show," and "Ewen & Cat at Breakfast"​​.
Established in 1975, Forth 1 has undergone several transformations over the years, evolving from a single station broadcasting on both FM and AM frequencies to its current state as a vibrant part of the Hits Radio network. The station moved to new studios at St James Quarter in June 2022, adding another chapter to its rich history​.
Listeners can enjoy Forth 1's diverse programming online and live across multiple platforms, including web, mobile, radio, and speakers. The station's website provides a comprehensive schedule, playlist, and other features, ensuring listeners stay connected and engaged with the content they love​​.