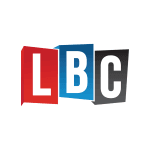 LBC, originally the London Broadcasting Company, is a premier British radio station with a rich history and a large audience base. It was the UK's first licensed commercial radio station, commencing broadcast on 8 October 1973, a week ahead of Capital Radio. Over the years, LBC has become a prominent platform for talk and phone-in programs, engaging a combined weekly audience of approximately 3.9 million listeners as of December 2022​​.
LBC initially only broadcasted to London but expanded its reach in 2006 and became available nationwide in 2014​. This expansion is facilitated by the Global Player app, which allows listeners to tune in live to LBC and its sister station, LBC News, from anywhere​. The station is now available not only on radio but also online and on television, making it a versatile platform for audiences seeking engaging discussions and news analysis​.
The station's schedule includes a variety of shows hosted by well-known presenters including Nick Ferrari, James O'Brien, Shelagh Fogarty, Tom Swarbrick, Andrew Marr, and Richard Spurr, among others​​. LBC offers a diverse selection of topics, encompassing current events, politics, climate, health, and more​​.
The station is owned and operated by Global and is based at its headquarters at 30 Leicester Square, London, WC2H 7LA​​.
Playlist LBC
| | |
| --- | --- |
| Leading Britain's Conversation - Iain Dale | Live |
| Leading Britain's Conversation - Tonight with Andrew Marr | 18:01 |
| Leading Britain's Conversation - Tom Swarbrick | 16:01 |
| Leading Britain's Conversation - Shelagh Fogarty | 13:01 |
| Leading Britain's Conversation - James O'Brien | 10:01 |
| Leading Britain's Conversation - Iain Dale | 19:01 |
| Leading Britain's Conversation - Tonight with Andrew Marr | 18:01 |
| Leading Britain's Conversation - Tom Swarbrick | 16:01 |
| Leading Britain's Conversation - Shelagh Fogarty | 13:01 |
| Leading Britain's Conversation - James O'Brien | 10:01 |