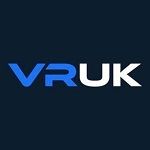 VisionRadioUK, also known as London's Heavyweight Dance Music Station, is an online radio station that broadcasts live 24/7, serving listeners around the globe. The station is primarily English-language and specializes in an array of music genres including House, Club Classics, UK Garage, 80's Soul, and Rare Groove, among others​​.
As an online station, VisionRadioUK can be accessed via their dedicated website, mobile applications for iPhone and Android, Alexa, and various other platforms. Listeners are also encouraged to interact with the station and each other through the chatbox feature on the website, providing a sense of community. In addition, VisionRadioUK has a feature called "Reloaded" that allows listeners to catch up on shows they might have missed​​.
VisionRadioUK is not just about playing great music; they are about family and supporting both underground and commercial music to a high standard. They are keen to work with promoters, producers, and vocalists to continue presenting top-quality content​​. For those interested in advertising or availing other services like promotional, mastering, and production services, VisionRadioUK is open to inquiries​​.