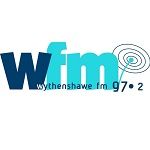 Wythenshawe FM, also known as WFM, is a lively community radio station serving the people of Manchester, particularly the South Manchester area. Founded in 2002, this volunteer-run station, with over 100 active volunteers, prides itself on being 'for the people, by the people'​​.
Broadcasting on the frequency 97.2 MHz and online at www.wfmradio.org, the station offers a variety of content, including talk shows, specialist music shows, foreign language programs, and shows aimed at specific communities. It reflects the diverse communities that make up Manchester and provides a positive medium of expression for those whose voices are least heard​​.
Its programming aims to promote local services and community groups, raise awareness of issues that affect local communities, provide learning opportunities in radio presentation and production, and promote equality and unity among people of all ages, races, genders, sexual orientations, and religious beliefs. The station also plays local music, as well as chart hits, and provides live and pre-recorded shows every day of the week​​.
Playlist Wythenshawe FM
| | |
| --- | --- |
| Spandau Ballet - Communication | Live |
| Michelle McManus - All This Time | 18:07 |
| Elvis Presley - She's Not You | 17:58 |
| frank ifield - I Remember You | 17:55 |
| cliff richard - It'll Be Me | 17:52 |
| slade - Merry Xmas Everybody | 17:46 |
| S Club 7 - Natural | 17:37 |
| Peter Andre - Natural | 17:31 |
| Jessie J - wild | 17:25 |
| The Christians - Harvest For The World | 17:22 |
TOP 10 songs on Wythenshawe FM
| | |
| --- | --- |
| | Taylor Swift-Cruel Summer |
| | Yazoo-Only You |
| | Rick Nelson-Garden Party |
| | McFly-I'll Be Ok |
| | Clodagh Rogers-Come Back and Shake Me |
| | David Cassidy & The Partridge Family-Walking In the Rain |
| | The Rutles-Get Up and Go |
| | Peter Andre-Flava |
| | Dwight Yoakam-Heartaches By the Number |
| | Conway Twitty-Mona Lisa |
Contacts
| | |
| --- | --- |
| Address | Wythenshawe Forum, Forum Square, Manchester M22 5RX |
| Phone | +44 161 935 4040 |
| Email | studio@wfmradio.org |
| Website | https://www.wfmradio.org/ |