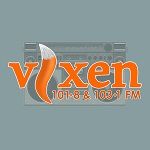 Vixen 101 is a vibrant community radio station based in the East Yorkshire town of Market Weighton, serving the Western Wolds. Broadcasting 24/7 since 10th January 2009, it is a lifeline for the towns of Market Weighton and Pocklington, as well as the numerous rural areas with isolated villages it reaches. The station is accessible on 101.8 and 103.1 FM, online, and on smart speakers, providing an ideal platform for listeners to tune in live and listen to their favourite shows​​.
The station is self-funded and not-for-profit, run solely by volunteers who contribute to the production of a variety of engaging content. Vixen 101 covers local events and sports, even at small town and village levels. In addition to entertainment, it provides local organisations and businesses with a platform to promote their activities and operations, helping them gain more members, better funding, and more business​​.
The station's history traces back to the early 2000s when lifelong Market Weighton resident, Paul Stellings, envisioned a local radio service that could support a wide music policy, promote local businesses, and offer local information to benefit the wider community. Vixen 101 started as Vixen 87 and after a journey of meticulous planning, recruiting volunteers, purchasing equipment, and setting up studios, the station launched its first broadcast on 4 May 2003​​. It was later awarded a five-year community radio licence for the area and began permanent broadcasting on 10 January 2009 on the frequency of 101.8 FM under the new call sign Vixen 101​​.
Contacts
| | |
| --- | --- |
| Address | 34A High Street, Market Weighton YO43 3AH |
| Phone | +44 1430 879101 |
| Email | studio@vixen101.co.uk |
| Website | https://www.vixen101.co.uk/ |