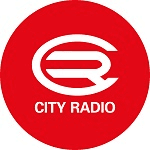 Cross Rhythms City Radio is a pioneering and vibrant radio station broadcasting across Stoke-on-Trent and Newcastle-under-Lyme on 101.8 FM. As the first community radio station to start broadcasting in the UK in February 2002, it stands as a unique model of Christian broadcasting​​. The station, driven by local issues and underpinned by Christian values, focuses on engaging with everyday marketplace and community life, rather than just existing within church culture​​.
The station's programming reflects a natural Christian lifestyle, covering everyday topics and issues, and presenting the spiritual dimension of faith. The radio station interacts daily with community groups, local businesses, arts and culture groups, charities, and many others, highlighting its strong connection with the local community​​.
The station, which was one of the original 15 to be granted pilot licenses for a new form of local radio, was also the first FM Christian station in the UK to be granted a full license​​. This model has now been replicated in other parts of the country, with Cross Rhythms Plymouth 96.3FM and Cross Rhythms Teesside 107.1FM being notable examples​​.
Cross Rhythms City Radio is operated by Cross Rhythms, a media organization whose aim is to impact youth and the wider community for good through FM radio, contemporary Christian music, and a globally influential website​. The station has trained 80 people, including 6 staff, and involved 63 volunteers with 11 work experiences during a year, demonstrating its commitment to community development and engagement​​.
Frequencies - Cross Rhythms - City Radio