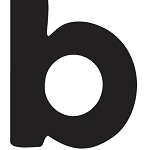 Bayside Radio Colwyn Bay is a not-for-profit community radio service principally serving the Bay of Colwyn in North Wales. The station truly reflects the needs of the community in the Bay of Colwyn and serves the 30,000 people living in the borough, giving a positive voice to Colwyn Bay and celebrating the area of Conwy which is growing and gaining confidence​​.
The station has formed strong relationships with community organisations and groups and plays a vital role in supporting the community​​. The team at Bayside Radio is led by former Mayor of Colwyn Bay, Jeff Pearson, who is also known as 'The Mayor' within the station. Jeff Pearson is the Director of Communities at the station and is an ordained Christian Minister​​.
Bayside Radio broadcasts a mix of easy listening, community news and adult contemporary music, and has a particular focus on providing community news and information for Colwyn Bay. The station's programming includes relaxing favourites and solid gold memories​​. Bayside Radio is local community radio for Colwyn Bay, Llandudno, Conwy and Llanrwst and can be heard online​​.