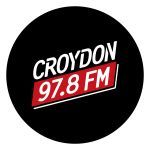 Croydon FM - 97.8 FM London
Genre:

hip-hop

Country:

England

City:

London

Bitrate:

128 kbit/s

Frequency:

97.8 FM

Language:

English
Croydon FM is an engaging and community-driven radio station that serves the London Borough of Croydon. It broadcasts live on 97.8 FM and is also available online, providing a platform for listeners to tune in and enjoy a variety of shows centered around music, mental health, life aspirations, and personal development​​.
Launched on 11th September 2021, this not-for-profit community radio station operates from the heart of Croydon town center and provides regular news bulletins alongside its diverse programming, ensuring that listeners stay informed and entertained​.
A unique feature of Croydon FM is the creative control it offers to its members, who are based in and around Croydon. These members not only conduct the live shows but also have the freedom to shape their shows' content, subject to Ofcom regulations and the objectives of Croydon FM CIC​​.
Croydon FM is also deeply committed to community development and has been recognized for its efforts with the 'Business In The Community' award at the Mayor of Croydon Civic Awards​​. It runs a youth training program for 14-17 year olds based in Croydon who are interested in learning and developing skills in Radio Production​​.
Unfortunately, I wasn't able to find concrete audience statistics for Croydon FM. However, the station prides itself on being the "people's choice for community-led radio" and continually seeks to expand its reach and impact within the community​​.
In short, whether you're in Croydon or elsewhere, you can listen live to Croydon FM and join a vibrant community of listeners who value music, discussions on a range of topics, and a strong commitment to community involvement​​.
Contacts
| | |
| --- | --- |
| Address | 29 St. George's Walk, Croydon, United Kingdom |
| Phone | +44 20 8680 3591 |
| Email | contact@croydonfm.com |
| Website | https://www.croydonfm.com/ |