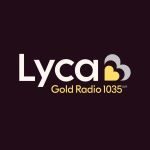 Lyca Gold Radio, officially known as Lyca Gold 1035, is a remarkable online and live radio station that boasts a rich history and a wide reach across Greater London​. This station, a part of Lyca Media, has been on air since 2014, following the acquisition of the 1458AM, 1035AM, and 107.5FM from the Sunrise Radio Group​​. It was launched as a rebranding and format change from Dilse Radio in September 2021​​.
Known as the UK's only Retro Asian music station, Lyca Gold Radio plays a mix of classic Bollywood tunes and hosts more speech-based programmes​​. The station's mission is to become the leading South Asian radio broadcaster in the UK, using its portfolio of brands to inspire, enrich, entertain, and inform its community with proactive, innovative, relevant, and uplifting music-based content across all broadcast platforms​.
Lyca Gold Radio is based in the 3rd Floor Walbrook Building, 195 Marsh Wall, Canary Wharf, London, and can be reached via telephone for reception, ad sales, and studio inquiries​.
Contacts
| | |
| --- | --- |
| Address | Lyca Media II Ltd. Walbrook Building, 195 Marsh Wall, London E14 9SG |
| Phone | +44 20 4502 1035 |
| Email | info@lycagold.com |
| Website | https://www.lycagold.com/ |