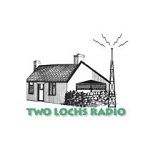 Two Lochs Radio, affectionately recognized as Britain's smallest commercial radio station, is a community broadcaster that serves the Gairloch, Loch Ewe, and Loch Maree areas of Wester Ross, Scotland. It is the only commercial FM radio station in Wester Ross, broadcasting on 106 and 106.6 FM​​. The station was launched on November 22, 2003, and has since been operating on a not-for-profit basis, with its ownership vested in the community​​.
Listeners have the option to tune in live to Two Lochs Radio both online and via traditional FM radio, making it accessible to a broad audience regardless of location​​. Online listening provides a great way for those living in reception blackspots or traveling away from home to stay connected with local happenings​​. Uniquely, the station also offers a telephone listening service, catering to those without FM reception or an internet connection​​.
The station's daily broadcasts include breakfast and afternoon shows, along with a variety of music and local interest programmes. It also features Gaelic broadcasts and recordings from local events, making it a truly unique and tailored service to its audience. For almost 40 hours per week, the station broadcasts programmes produced by volunteers, while the remaining airtime is occupied by a mix of other services, including Magic FM and Smooth Radio Glasgow​​.
Two Lochs Radio is a three-time winner of the Wallace Sword award for the best Gaelic magazine programme produced by a Highland community radio station and was nominated for the Scottish Countryside Alliance rural enterprise award in 2009. This speaks to its commitment to local and Gaelic content, a distinguishing feature that sets it apart from other radio stations​​.
Contacts
| | |
| --- | --- |
| Address | Gairloch, Ross-shire IV21 2LR |
| Phone | +44 1445 712106 |
| Email | tech@2LR.co.uk |
| Website | https://www.2lr.co.uk/ |