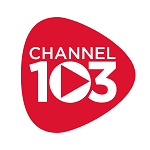 Channel 103 is an independent local radio station that has been serving the island of Jersey since its launch on October 25, 1992. Broadcasting on 103.7 FM and DAB+ digital radio, the station provides a vibrant mix of contemporary hits, predominantly from the early 1990s to the present day, catering predominantly to the 25-44 age group​​.
With a weekly audience of 51,000 and a 29.3% market share as of March 2023, Channel 103 holds the distinction of having the highest audience percentage of any local radio station in the British Isles​​.
Listeners can access Channel 103 live and online through their official website or via their mobile application. The station also supports smart speakers, allowing users to activate the Channel 103 Alexa skill and listen to their favorite programs anytime, anywhere​.
From its original studios on Tunnell Street in St Helier, Channel 103 moved to a new studio complex in Britannia Place in 2021. The station continues to transmit from the Arqiva mast at Frémont Point on the island's north coast. In addition to FM, Channel 103 began digital radio transmissions on 1 August 2021, radiating from transmitters at Les Platons (Jersey) and Les Touillets (Guernsey)​​.
Playlist Channel 103
| | |
| --- | --- |
| YEARS & YEARS - KING | Live |
| SHAKIRA & WYCLEF JEAN - HIPS DON'T LIE | 16:49 |
| COI LERAY - PLAYERS | 16:46 |
| JUSTIN TIMBERLAKE - CRY ME A RIVER | 16:37 |
| MARSHMELLO & PINK & STING - DREAMING | 16:34 |
| KYLIE MINOGUE - CAN'T GET YOU OUT OF MY HEAD | 16:31 |
| TONES & I - DANCE MONKEY | 16:28 |
| USHER - U REMIND ME | 16:22 |
| TAYLOR SWIFT - CRUEL SUMMER | 16:19 |
| BASTILLE - POMPEII | 16:13 |
TOP 10 songs on Channel 103
| | |
| --- | --- |
| | Taylor Swift-Cruel Summer |
| | Dominic Fike-3 Nights |
| | Panic! At the Disco-High Hopes |
| | The Supermen Lovers & Mani Hoffman-Starlight |
| | Harry Styles-Adore You |
| | Lemar-Dance (With U) |
| | Alphabeat-Fascination |
| | Adele-Oh My God |
| | Girls Aloud-Something Kinda Ooooh |
| | Daft Punk-One More Time |
Contacts
| | |
| --- | --- |
| Address | 15 Britannia Place, Bath Street, St Helier, Jersey, JE2 4YS |
| Phone | +44 1534 888103 |
| Email | info@channel103.com |
| Website | https://www.channel103.com/ |