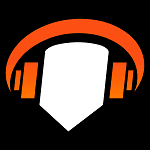 Insanity Radio 103.2FM is a community radio station based in North Surrey, England. Broadcasting from Royal Holloway University in Egham, the station can be accessed both locally on 103.2FM and online, allowing audiences from around the world to tune in live and listen to a variety of programs​​.
The station targets young people in the 15-25 age bracket, providing a diverse schedule of locally produced programming for up to 18 hours per day during term time. The programming primarily takes on a Contemporary Hit Radio (CHR) format during the day, featuring music from the station's weekly playlists. Talk-based shows that discuss current affairs are also part of the daily schedule. In the evenings, the station broadcasts specialist programming that covers a wide range of genres including Asian, Blues, Electronic, Hip hop, Rock, and classic pop​​.
Insanity Radio has a rich history, originating from the Royal Holloway's Radio Society in 1997. It was named Insanity Radio a year later, a nod to the Royal Holloway's founder Thomas Holloway, who also established the Holloway Sanatorium, a hospital for the treatment of mental illnesses. The station has undergone several changes over the years, including moving from the historic Founder's Building in 1999 to a new home in the Queen's Annexe. In 2015, Insanity moved again to a purpose-built Media Suite on the top floor of the Royal Holloway's Students' Union building. The station began broadcasting on FM on 103.2 MHz in March 2012​​.
Contacts
| | |
| --- | --- |
| Address | The Students Union Egham, Surrey TW20 0EX |
| Phone | +44 1784 818188 |
| Email | studio@insanityradio.com |
| Website | https://insanityradio.com/ |