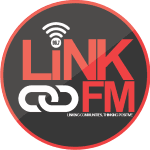 Link FM - 96.7 FM Sheffield
Genre:

pop

Country:

England

City:

Sheffield

Bitrate:

128 kbit/s

Frequency:

96.7 FM

Language:

English
Link FM 96.7 is a vibrant community radio station based in Sheffield, United Kingdom. Conceived by the senior management of the Pakistan Muslim Centre in 2014, it was officially launched on February 21st, 2016, and has since grown to become a popular local community station in South Yorkshire​​.
With its tagline "Linking Communities! Thinking Positive!"​​, Link FM is committed to serving the diverse communities of Sheffield, providing a platform that links all communities through the medium of radio. It offers a variety of programming in Urdu, Punjabi, and English, along with other community-based languages, reflecting the rich cultural mosaic of its target audience​​.
The station's programming spans a range of music genres including Naat/Nasheed/Hamd, Qawalli, Ghazal, pop, hip-hop, film music, classical, folk, and Bhangra. Additionally, it facilitates presenter-led discussions, involving studio and telephone contributors and guests, and invites listeners to share their views and perspectives, fostering a dynamic community engagement​​.
Link FM 96.7's service is inclusive, promoting the inclusion of people from all backgrounds including the disadvantaged, oppressed, unemployed, young and old, and people from Muslim communities. It offers opportunities for training and development in every aspect of the service and encourages volunteering not only at the station but also with other organizations in the local voluntary, community, and faith sectors​​.
Contacts
| | |
| --- | --- |
| Address | Sheffield, United Kingdom |
| Phone | +44 114 261 8182 |
| Email | info@linkfm.org |
| Website | https://linkfm.org/ |