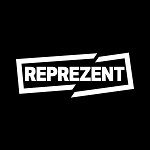 Reprezent 107.3 FM is a youth-led radio station based in Brixton, South London, that primarily caters to young people aged between 18 and 25, although its broadcasts reach over 350,000 13-25 year olds on FM and online across London​​. The station originated from a one-month Restricted Service License focusing on youth issues, including gun and knife crime. After a successful broadcast, they were awarded a community license in 2010 and officially launched on 17 March 2011, and have been broadcasting live since then​​.
The station broadcasts from three converted shipping containers in the Pop Brixton park​​, and its FM frequency is complemented by DAB broadcasting in London, started in 2016​​. Reprezent is recognized for its forward-thinking underground music, with the DJ's and presenters actively working in the music industry, producing their own music and running their own labels and club nights. This ensures that the station is always on the cutting edge of music across a wide array of genres​​.
The Reprezent playlist is unique as it is curated by the presenters themselves, exploring a broad selection of music from signed to unsigned artists. The station has a policy of playlisting UK artists only, and it is known for regularly uncovering new music that then goes on to receive critical acclaim on other platforms​​.
Reprezent's community broadcasting remit requires it to provide social gain initiatives. As such, it provides unique services to London's young population, such as radio and media training and a platform for young musicians to develop their music and perform live on air. It works with various organizations like Tate Britain, ICA, and a range of music labels, PR agencies, and management companies to provide opportunities for young people​.