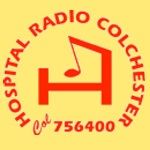 Hospital Radio Colchester is a British radio station that has been serving the Colchester area for nearly 60 years. It provides a free service to hospital patients 24 hours a day, 7 days a week, with a goal to make a patient's stay in the hospital more enjoyable. The station broadcasts its services live and is accessible online, ensuring that patients can listen to it anytime, anywhere​​.
The radio station is a registered charity, funded by charitable contributions and various fundraising events throughout the year. Despite the challenges presented by the Covid-19 pandemic, Hospital Radio Colchester has continued to provide its dedicated service, although it has not been able to undertake as many fundraising activities as it would usually do​​.
Approximately 50 volunteers are involved in the day-to-day running of the station. The station also runs special programs, such as the nightly Hospital Radio Colchester Request Show, sponsored by Tendring Careline. The station also encourages patients and staff to make song requests, adding a personalized touch to their service​​.
Contacts