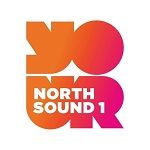 Northsound 1 - 97.6 FM Aberdeen
Genre:

pop

Country:

Scotland

City:

Aberdeen

Bitrate:

128 kbit/s

First air date:

27 July 1981

Frequency:

97.6 FM

Language:

English
Northsound 1 is an Independent Local Radio (ILR) station based in Aberdeen, Scotland. The station is owned and operated by Bauer as part of the Hits Radio network and broadcasts to Aberdeenshire and North East Scotland​​.
The station started broadcasting on July 27, 1981, from converted studios in an old schoolhouse on Kings Gate, near Anderson Drive in Aberdeen. It initially broadcast from 6 am to 8 pm each day, but in 1995, the station split its services to become Northsound 1 and Northsound 2​​. Northsound 1 broadcasts local programming from its Aberdeen studios from 6am-10am on weekdays, with networked programming from Clyde 1 in Clydebank, Forth 1 in Edinburgh, Tay FM in Dundee and Hits Radio in Manchester airing at other times​​.
As of March 2023, Northsound 1 has a weekly audience of 106,000 listeners according to RAJAR​​. The station's local presenters are Jeff Diack and Lauren Mitchell who host the Northsound 1 Breakfast, and other notable presenters include Garry Spence and Amber​​. Garry Spence is noted for his show that features the biggest hits, the biggest throwbacks, and a segment called "Spence vs Shazam"​​.
Northsound 1 airs local news bulletins hourly from 6 am to 7 pm on weekdays and from 7 am to 1 pm on weekends. Headlines are broadcast on the half hour during weekday breakfast and drivetime shows, alongside sport, traffic, and business bulletins. National bulletins from Sky News Radio are carried overnight with networked Scottish bulletins at weekends, produced from Radio Clyde's newsroom in Clydebank. Extended sports coverage airs under the Superscoreboard banner on Saturday afternoons​​.
Listeners can tune into Northsound 1 live online via the web, mobile apps, radio, or speakers​2​. The station's official website features a host of interactive content, including music playlists, show schedules, contests, and the latest news. They also run a feature called "Cash Register" and other various contests that listeners can enter to win prizes​2​.
Frequencies - Northsound 1