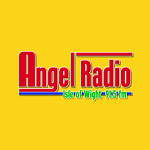 Angel Radio Isle of Wight - 91.5 FM Cowes
Genre:

oldies

Country:

England

City:

Cowes

Bitrate:

128 kbit/s

First air date:

24th March 2007

Frequency:

91.5 FM

Language:

English
Angel Radio Isle of Wight is a British community radio station that specifically serves Newport and the surrounding Isle of Wight area. It first started broadcasting in March 2007, and is not part of Angel Radio Ltd, which operates the Angel branded stations in the Portsmouth/Havant area​​. The station broadcasts from Communications House in Cowes and can be contacted by telephone at +44 1983 246810​​.
The station was initially conceptualized by Tony Smith, a former electrician, art & design technician, and pirate radio operator. He envisioned a radio station that caters to older people at a time when most other stations were targeting younger demographics. Smith also intended to provide an opportunity for older people to participate in the running of the station, including creating and presenting programs​​.
Angel Radio Isle of Wight started as a temporary broadcaster with a licence of just a few days, with its first broadcast proving so popular that it was granted several short-term licences to become more established. In 2002, the Radio Authority invited Angel Radio to run on a full-time license. By 2010, it began broadcasting on a regional digital network covering West Sussex, Hampshire, and the Isle of Wight. Over the years, it has expanded its coverage and now broadcasts to various locations in the UK and internationally via digital radios and online​.
The Isle of Wight's first FM broadcast was for a period of 28 days in the autumn of 1999, after a successful 6-day broadcast to the City of Portsmouth by Angel Radio in February 1999. The original cut off date for the music era was the end of 1959, but this has since been extended to include music from the 1960s​​.
Contacts