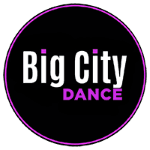 Big City Dance
Genre:

dance

Country:

England

City:

Birmingham

Bitrate:

128 kbit/s

Language:

English
Big City Dance is a vibrant British community radio station based in Aston, Birmingham, offering round-the-clock streaming of the very best in dance music. The station broadcasts live 24/7, ensuring you're never more than a click away from the latest beats and dance tunes​​.
Established in 2005 as Aston FM, the station rebranded to Big City four years later and then shifted its mainstream output from classic contemporary music to 'Urban' and 'Specialised' programming in 2017. More recently, in September 2022, the station teased a relaunch of the former Birmingham ILR brand BRMB on its website and social media​​.
The station offers a rich mix of music including top 40, pop, r'n'b, soul, and reggae from the 50's to today's hottest hits. But it's not just about the music; Big City Dance is a truly local station, bringing the latest news, weather, sports, traffic & travel, and local community updates to listeners across Birmingham and beyond​.
Big City Dance broadcasts on 89.1FM in Aston and surrounding areas, on DAB and, of course, online via the station's website and mobile apps, making it easy for listeners from around the world to tune in and dance to the beat wherever they are​​.