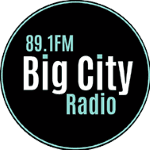 Based in the heart of Aston, Birmingham, Big City Radio is a renowned British community radio station, serving up a variety of pop, dance, soul, and reggae music for the great city​​. Broadcasting on 89.1 FM, DAB, and online, it reaches not only the local areas of Birmingham but also a global audience who can listen live on the internet, making it a popular choice for music enthusiasts worldwide​​.
Big City Radio, formerly known as Aston FM, was launched on 1 November 2005 and rebranded four years later. Over the years, it has seen changes in its programming, notably in November 2017, when it transitioned its mainstream output from classic contemporary music to 'Urban' and 'Specialised' programming​​.
In addition to a strong online presence, Big City Radio can be accessed through its website and mobile apps, ensuring it remains at the fingertips of its audience, no matter where they are​​. It's also worth noting that the radio station has teased a relaunch of the former Birmingham ILR brand BRMB on its website and social media as of September 2022, adding a further layer of intrigue for its listeners​.
The station has a rich history of notable past presenters, including the long-established West Midlands radio personality Les Ross, who hosted Big City's breakfast show for four months from December 2009 and later returned to present a Sunday afternoon show​​. Currently, the station boasts a vibrant team of presenters like Beverly M, Dj Ade, and Mykal Brown, among others, under the leadership of Station Manager TC Shore and Chairman Muff Murfin​​.