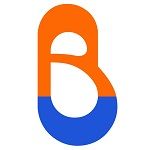 Brooklands Radio is a not-for-profit community radio station based in Weybridge, Surrey, UK. It was founded in 1965 by Alan Timbrell and friends as a hospital radio service in Weybridge Hospital, and evolved over the years into a vibrant community station​​. The station broadcasts 24/7, providing a mix of live shows, pre-recorded programming, and automated jukebox shows​​. It has primarily targeted its programming towards a 30+ audience living in the Surrey area​​.
The station aims to provide an entertaining, distinctive, eclectic mix alternative to existing radio stations in both words and music. Its commitment is to giving local communities a voice, providing education and training for schools, colleges, and other bodies, and supporting local voluntary organisations​​.
Brooklands Radio has grown from the enthusiasm of a small group of people in Surrey who believe a really local radio station will strengthen the sense of community and make their locality a better place​​. The station now operates with over 40 volunteer members who bring their own on-air personalities and skills, allowing for a variety of programming and new ideas to flourish​​.
Contacts
| | |
| --- | --- |
| Address | 2nd Floor Weybridge Library Building, Church Street, Weybridge KT13 8DE |
| Phone | +44 1932 855633 |
| Email | studio@brooklandsradio.co.uk |
| Website | https://www.brooklandsradio.co.uk/ |