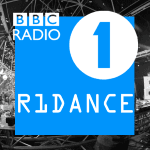 BBC Radio 1 Dance
Genre:

dance

Country:

England

City:

London

Bitrate:

128 kbit/s

First air date:

9 October 2020

Language:

English
BBC Radio 1 Dance is a fascinating online-only radio stream that breathes life into the UK's dance music scene, offering a rich blend of current, classic, and future dance hits. Since its first air date on October 9, 2020, the station has become a leading platform for electronic dance music, broadcasting exclusively on BBC Sounds​​.
Throughout the week, the station hosts a variety of programs that cater to different moods and preferences. From the vibrant daytime shows hosted by Arielle Free and Connor Coates, to the energizing 60-minute non-stop mix from Radio 1's Dance Anthems, there's always something exciting to listen to. The schedule also features artist-curated mixes from Radio 1's Wind Down, as well as repeat broadcasts of popular dance shows from BBC Radio 1​​.
The station is part of the broader BBC Radio 1 family, which was launched in 1967 in response to the demand for pop music generated by offshore pirate radio stations. While it shares a target audience of 15-29 year olds with its parent station, BBC Radio 1 Dance has carved out its unique space in the digital realm, providing around-the-clock entertainment for dance music enthusiasts​​.
As for the audience numbers, specific data for BBC Radio 1 Dance was not readily available during my search. However, as of the last quarter of 2021, BBC Radio 1 as a whole had a weekly listenership of 8,167,000 adults (15+), covering a population of 55,675,000 adults (15+). The listeners spent an average of 6.6 hours per week, contributing to a total of 53,903,000 hours listened per week and a market share of 5.4%​​. This offers a rough idea of the station's reach, but please note that the actual audience numbers for BBC Radio 1 Dance may be different.