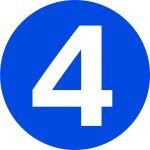 BBC Radio 4 is a notable British national radio station owned and operated by the BBC. It has been an essential part of the British broadcasting landscape since its launch in 1967 as a replacement for the BBC Home Service. The station broadcasts a diverse array of spoken-word programmes from the BBC's headquarters at Broadcasting House in London. This includes news, drama, comedy, science, and history. The station is under the control of Mohit Bakaya as of the latest information available​​.
The station can be received throughout the United Kingdom, the Isle of Man, and the Channel Islands on FM, LW, and DAB. It is also available online through BBC Sounds, making it accessible for live listening from virtually anywhere. It has coverage even in parts of Ireland, northern France, and Northern Europe. It is also available on Freeview, Sky, and Virgin Media​​.
BBC Radio 4 is especially known for its news programmes like 'Today' and 'The World at One', the accuracy of its Greenwich Time Signal pips, and the long-standing tradition of broadcasting the Shipping Forecast, which was over 150 years old as of 2017. The station also broadcasts music in documentaries and the long-running music-based Desert Island Discs. Moreover, it is the home of ball-by-ball commentaries of most Test cricket matches played by England, broadcast on long wave​​.
As for its audience, the station reaches over 10 million listeners, making it the UK's second most-popular radio station after Radio 2. According to RAJAR, the station broadcasts to a weekly audience of 9.3 million with a listening share of 11.2% as of March 2023​1​. More recent data shows that during the period from September 2021 to December 2021, BBC Radio 4 had 10,483,000 listeners per week, accounting for 19.0% of adults (15+). The average listener spent 11.1 hours per week, contributing to a total of 116,503,000 hours listened per week​​.
Frequencies - BBC Radio 4