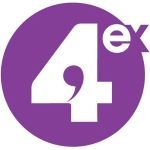 BBC Radio 4 Extra, formerly known as BBC Radio 7, is an online British digital radio station from the BBC that is available for live listening anywhere in the world. Launched in December 2002, it broadcasts archived repeats of comedy, drama, and documentary programmes nationally, 24 hours a day, seven days a week​​.
Known as the principal broadcaster of the BBC's spoken-word archive, the majority of its programming originates from that archive. It also broadcasts extended and companion programmes to those broadcast on Radio 4, providing a "catch-up" service for certain programmes​​.
BBC Radio 4 Extra offers a unique listening experience by combining old and new programmes, which allows listeners to have a fresh experience every day. The station is set up as a repeat digital network due to limited resources and budget. This strategy has allowed the station to be economically viable by broadcasting most programmes twice a year​​.
In the UK, you can listen to Radio 4 Extra in many ways: on a digital (DAB); on digital television; online through a computer; on a mobile phone; or on an MP3 player. For listeners outside the UK, the station is available online but not on DAB​​.
As of March 2023, BBC Radio 4 Extra broadcasts to a weekly audience of 1.6 million with a listening share of 1.1%​​. From September to December 2021, it reported having 1,889,000 adult listeners per week (3.0% of the total population covered), with each listener tuning in for an average of 7.5 hours per week, giving it a market share of 1.4%​​.
Throughout its history, the station has seen significant growth in its audience. From 931,000 listeners in the first quarter of 2010, it went to 949,000 a quarter later, making it the second most listened to BBC digital radio station at the time​1​.