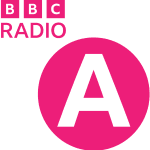 BBC Asian Network is a vibrant British Asian radio station owned and operated by the BBC, providing a dynamic mix of music, news, and live events tailored specifically to people with an interest in British Asian lifestyles, especially those between the ages of 18 and 34​. The station celebrates British Asian life, culture, and music, with its slogan embodying this mission​.
Launched in 2002, BBC Asian Network broadcasts to a weekly audience of 444,000 with a listening share of 0.3% as of March 2023​​. The station has production centres at Broadcasting House in London and The Mailbox in Birmingham​​.
Listeners can tune in to BBC Asian Network in a number of ways. You can hear it on DAB Digital Radio, Freesat, Freeview (UK), Radioplayer UK, Virgin Media, and online​​. It's also available on traditional analogue radio in areas such as Birmingham (1458 AM), Leicestershire (837 AM), Peterborough (1449 AM), and Wolverhampton (828 AM)​​. Digital TV listeners can find the station on Freeview - Channel 709, Freesat - Channel 709, Sky - Channel 0119, and Virgin - Channel 912​​. Additionally, the station can be accessed through smart speakers, enhancing the ease of live listening for its audience​.
Frequencies - BBC Asian Network