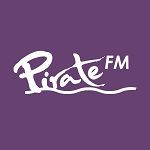 Pirate FM is a beloved Independent Local Radio station based in Cornwall, England. Owned and operated by Bauer, Pirate FM forms part of the Hits Radio network. As of 2023, the station boasts a weekly audience of 131,000 listeners, making it a popular choice for those seeking locally produced content without network programming​​. Over the period from February to December 2021, Pirate FM had a weekly listenership of 139,000 adults aged 15 and above, with each listener spending an average of 7.9 hours per week tuned in, contributing to a total of 1,092,000 hours listened per week. The station enjoyed a healthy market share of 10.2% during this period​​.
Launched in 1992, Pirate FM has a storied history of innovation and success, having won 'Station of the Year' at the 2003 and 2006 Sony Radio Academy Awards. The station is well-known for its advanced digital technology and the technical expertise of its founding team, which was featured on the BBC science programme, 'Tomorrow's World'​​.
Pirate FM's commitment to its local audience is embodied in its rebranding in 2005 from 'The Southwest's Pirate FM' to 'Cornwall's Pirate FM'. This change saw a focus on its core Cornish audience, despite reducing the potential audience significantly by excluding areas such as Plymouth and most of West Devon. However, Pirate FM remains the number one station by audience reach despite the increased competition​​.
Playlist Pirate FM
| | |
| --- | --- |
| Dear Darlin' - Olly Murs | Live |
| Just The Way You Are - Bruno Mars | 14:49 |
| Never Tear Us Apart - Inxs | 14:46 |
| Breakfast At Tiffany's - Deep Blue Something | 14:37 |
| Cruel Summer - Taylor Swift | 14:34 |
| Modern Girl - Sheena Easton | 14:31 |
| I Still Haven't Found What I'm Looking For - U2 | 14:25 |
| Little Red Corvette - Prince | 14:16 |
| Don't Tell Me - Blancmange | 14:13 |
| Don't Stand So Close To Me - The Police | 14:10 |