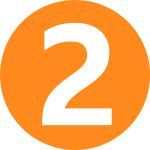 BBC Radio 2 is a British national radio station owned and operated by the BBC. As of March 2023, it is the most popular station in the United Kingdom, boasting over 14 million weekly listeners and a listening share of 15.2%​​. Broadcasting throughout the UK on FM between 88.1 MHz and 90.2 MHz, the station operates from studios in Wogan House, adjacent to Broadcasting House in central London. In addition to FM radio, you can listen to BBC Radio 2 live online or on digital radio via DAB, digital television, and BBC Sounds​​.
Launched on September 30, 1967, the station replaced the BBC Light Programme, with some of the Light Programme's music shows transferring to the newly launched BBC Radio 1. The first record played on Radio 2 was the title track to the 1965 film "The Sound of Music"​​. Over time, Radio 2 has evolved into a station playing a wide range of music, from laid-back pop and rock to folk, country, jazz, and big-band music, with significant amounts of comedy and sport included​. The station's repertoire spans more than 40 years and claims to play the widest selection of music on the radio, including classical, country, folk, jazz, soul, rock 'n' roll, gospel, blues, organ music, big band and brass band. As of now, its audience consists mainly of adults over the age of 35​​.
Recent artists played on the station include Kylie Minogue, Dua Lipa, and Anne-Marie & Shania Twain​​. BBC Radio 2 is also home to many well-known presenters like Michael Ball, Zoe Ball, Rob Beckett, Tony Blackburn, OJ Borg, Rev. Kate Bottley, Rylan, Fearne Cotton, Sara Cox, Jamie Cullum, Gary Davies, Paul Gambaccini, Angela Griffin, Bob Harris, Vernon Kay, Cerys Matthews, Scott Mills, Jason Mohammad, Trevor Nelson, Dermot O'Leary, Elaine Paige, Mark Radcliffe, Romesh Ranganathan, DJ Spoony, Liza Tarbuck, Jeremy Vine, Michelle Visage, Johnnie Walker, Jo Whiley, Phil Williams, Claudia Winkleman, Steve Wright, and Owain Wyn Evans​​.
In 2023, the station launched a newly-updated station sound package, incorporating a range of generic elements crafted around mood-invoking sounds which range from party vibes to more chilled and relaxed feeling themes. The new package features a live orchestral session recorded at London's AIR studios with the prestigious BBC Concert Orchestra. The sounds were designed to encapsulate the network's rich musical heritage and encompass a range of mood themes for their shows, from upbeat to chilled​​.
Frequencies - BBC Radio 2