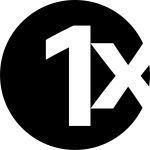 BBC Radio 1Xtra
Genre:

hip-hop, rnb, electronic, dance

Country:

England

City:

London

Bitrate:

128 kbit/s

First air date:

16 August 2002

Language:

English
BBC Radio 1Xtra is a British digital radio station owned and operated by the BBC, known for its lively and diverse music offerings. The station broadcasts black and urban music, including a broad range of genres like British, North American, Caribbean and African hip hop, grime, bassline, UK garage, dubstep, drum and bass, UK funky, house, dancehall, soca, reggae, gospel music, bhangra, soul, and R&B​​.
Launched on 16th August 2002, the station targets a young and predominantly urban audience. 1Xtra is part of the BBC's public service broadcasting remit and is required to carry a significant amount of news, information, and speech content. The station broadcasts from the 8th floor of Broadcasting House, shared with Radio 1 and the Asian Network​.
As of the second half of 2021, BBC Radio 1Xtra catered to an audience of approximately 744,000 listeners per week, representing 1.0% of the adult population (15+). The average listener spends 3.7 hours per week tuned into the station, contributing to a total of 2,726,000 hours of listening per week. The station's market share is reported to be 0.3%​​.
Listeners can tune in to BBC Radio 1Xtra live on digital radio, digital satellite television, digital terrestrial television (Freeview), and online. As the station has evolved, it has continued to provide a platform for showcasing the best in black and urban music while ensuring its listeners stay informed with hourly news bulletins and other speech content​​.