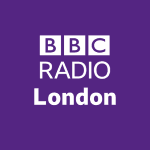 BBC Radio London, the BBC's local radio station serving Greater London, broadcasts live online and on FM, DAB, digital TV, and via BBC Sounds from studios at Broadcasting House in Langham Place, London. First aired on 6th October 1970, the station has been known under different names such as BBC GLR, BBC London Live 94.9, and BBC London 94.9 before adopting its current title​.
The station, owned by BBC Local Radio and BBC London, covers a broad spectrum of local news, talk, and music, serving a diverse audience across Greater London on the frequency 94.9 MHz FM​​. The station's programming is designed to engage listeners with interesting guests, stories from London, and a great mix of music​​.
As of the last quarter of 2021, BBC Radio London covered a population of over 12 million adults, attracting 882,000 listeners per week, translating to a market share of 1.5%. On average, each listener spent 3.5 hours per week tuning in, resulting in total listening hours of over 3 million per week​​.
Listeners can access BBC Radio London live online, making it easy for anyone to tune in and enjoy its unique blend of content. Whether you're in Greater London or anywhere else in the world, you can listen to the station live and join the large and diverse community of listeners​​.