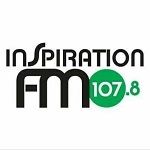 Inspiration FM is a community-led and managed radio station based in Northampton, United Kingdom. It is known for providing access, information, entertainment, and training to the public​​. With a variety of genres, including R&B, Reggae, Gospel, Rap, Funk, Dance, Old Skool, Soul music, Asian, African, Greek, Eastern European, and Irish Folk music, Inspiration FM's programming is multicultural and tailored to meet the needs of its diverse audience​​.
The station broadcasts live to the whole of Northampton from its studios in Northampton town centre, reaching between 20,000 and 30,000 listeners daily in the area, equivalent to the audience of major stations like Radio 1, Radio Northampton, and Heart​​. Moreover, it can be listened to online, with its internet stream indicating a strong daily listenership​​.
Tracing its roots back to a pirate radio station started by young men and women of African Caribbean descent in 1994, Inspiration FM has grown into a positive and influential platform with over 60 volunteers and 8 committee members​. The station was awarded a 5-year community radio license by Ofcom in 2008 and started 24/7 broadcasts in 2010​​. It has also been recognized with the Queen's golden jubilee award for voluntary service by groups in the community in 2004​.
Inspiration FM is a significant sponsor of the Northampton Carnival, with one of its founding members sitting on the organizing committee​​. Furthermore, it produces the "Inspirations" Afro-Caribbean Show for BBC Radio Northampton, thus extending its influence and presence in the community​​.