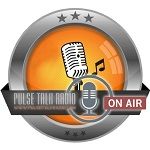 Pulse Talk Radio is a unique online radio station that began its journey in late 2014. Broadcasting live from the UK, the station presents a diverse range of shows with a twist, catering to listeners who are curious about spiritualism, paranormal activities, and more​​.
Notably, the station is not just about intriguing talk shows; it also promotes local bands, events, and businesses, providing a platform for local talent and initiatives. This commitment to community engagement extends across the UK, as the station is looking to progress into community radio for Gloucestershire and beyond​​.
Pulse Talk Radio has a strong social media presence, boasting 1745 likes on Facebook, 1162 followers on Twitter, 155 followers on Instagram, and 42 subscribers on YouTube​​. These platforms allow listeners to stay updated with the latest shows, events, and news from the station. The dedicated team behind Pulse Talk Radio can also be followed on these social media platforms, adding a personal touch to the listener's experience​​.