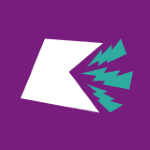 KISS Fresh is a British digital radio station that caters to a broad audience with a focus on new beats in genres like Pop, Dance, Hip Hop, RnB, and Alternative music​​. The station is part of the KISS Network and is owned and operated by Bauer Media Audio UK. KISS Fresh initially launched on Freeview and online, then extended its reach via digital radio in the London area and beyond from 2016. However, most of its DAB carriage ended in March 2019, and it continues to broadcast nationally via Freeview and online​​.
As of March 2023, KISS Fresh has a weekly audience of 250,000 listeners​​. According to data from July to December 2021, the station's total listeners per week were 307,000 adults (15+), and they spent an average of 3.0 hours per week listening to the station. The total hours listened per week were 905,000, giving the station a market share of 0.1% of the total population covered, which is 55,675,000 adults (15+)​​.
You can listen to KISS Fresh live online, where they also offer a premium subscription for £3.99 a month, which provides access to ad-free listening, more music from KISS, KISSTORY & KISS Fresh, access to 10 exclusive stations, the ability to skip live tracks, and HD sound quality​.
It's worth noting that KISS Fresh prides itself on its engaging programming schedule, featuring shows like KISS Fresh Breakfast with Daisy, where Daisy provides the weekday wake-up with the freshest beats and massive tunes to get listeners motivated​​.
Playlist KISS FRESH
| | |
| --- | --- |
| Captain Ants - AntsLive | Live |
| On My Mama - Victoria Monet | 11:52 |
| Transparency - 2 Chainz and Lil Wayne ft. Usher | 11:49 |
| Sprinter - Dave ft. Central Cee | 11:46 |
| All I Need - Miss LaFamilia | 11:40 |
| Feel - Davido | 11:37 |
| Feeling Alive - Strandz ft. Lancey Foux | 11:34 |
| You Broke My Heart - Drake | 11:31 |
| 40 Days - Tamera ft. Ckay | 11:28 |
| Nightmares - Chris Brown ft. Byron Messia | 11:25 |