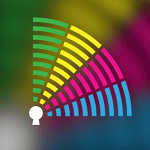 Somer Valley FM is a local community radio station based in North East Somerset, UK, serving Midsomer Norton, Radstock, Westfield, and surrounding areas. Broadcasting on 97.5 FM, it can also be listened to live online and on DAB in the Bristol area. The station was launched in 2008 and has its roots in a school radio project organised at Somervale School in 2006. Its first broadcast took place in August of that year under a Restricted Service Licence, leading to an application for a full community license, which Ofcom awarded in 2007. The station began FM transmission on 12 January 2009​​.
Somer Valley FM is owned by Somer Valley Community Radio Limited, a not-for-profit organisation existing for community benefit. The company's Board of Directors holds responsibility for every aspect of the running of the station. The station is located in the grounds of Somervale School, next to a Crimean War obelisk monument built in 1866​​.
The station provides a valuable service to its listeners, with a focus on local content. Its target area includes various towns and villages in the region, and it is the only broadcaster focusing exclusively on this region​​. According to a survey carried out by Cognisant Research in 2011, around 48.1% of people living in the station's broadcast area have heard of the station, and just over 16% listen at least once a week​​.
Playlist Somer Valley FM
| | |
| --- | --- |
| Now Playing: Don't Play by Anne - Marie} | Live |
| Now Playing: Hard to Beat by Hard - Fi} | 05:37 |