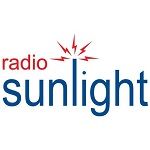 Radio Sunlight is an online community radio station, made by and for the people of Medway, Kent in the United Kingdom​​. Originally started in 2006 as an online platform, the radio station began FM broadcasting in 2012 after the local Medway charity, the Sunlight Development Trust, was awarded the license to broadcast on FM by OFCOM​​.
In 2016, the radio station transitioned to its current format as an Internet-based local community radio station after deciding not to renew its FM broadcast license. This transition has allowed it to continue to serve the local community, providing local information, encouraging debate, and sharing music loved by its volunteers and community members​​.
As with many community radio stations in the UK, Radio Sunlight covers a small geographical area, operates on a not-for-profit basis, and reflects the needs and interests of its audience. It provides a unique voice for the local community and creates direct links with its listeners. Offering training opportunities and ensuring that community members can take part in how the station is run, Radio Sunlight is more than just a radio station - it's a central part of the community​​.