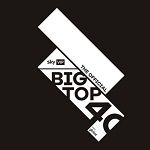 Big Top 40
Genre:

pop

Country:

England

City:

London

Bitrate:

128 kbit/s

Language:

English
The Sky VIP Official Big Top 40, commonly known as Big Top 40, is a widely popular British radio chart show that has been captivating audiences since its inception in 1984. It's now broadcast every Sunday from 4 to 7 pm on Global's Capital and Heart networks, hosted by Will Manning and produced by Luke Prior from Global's studios in Leicester Square, London​​.
The show has a unique format, beginning with a recap of the previous week's Top 10 songs, followed by a countdown of the 40 biggest songs from the last seven days. Interviews with artists, competitions, listener calls, and advertisements make up the remainder of the airtime, culminating with the announcement of the Number 1 song just before 7 pm​.
The Big Top 40 chart is compiled based on iTunes Music downloads, Apple Music Streaming, and radio airplay from the stations that broadcast the show. It's the only UK chart that includes radio airplay, setting it apart from the Official UK Singles Chart​.
The chart has evolved over the years, having been re-branded several times. Originally presented by David Jensen as The Network Chart Show in September 1984, the show became a Top 40 countdown in October 1990. The chart has been available on Capital and Heart since January 2019, and was renamed The Sky VIP Official Big Top 40 in March 2022​​.