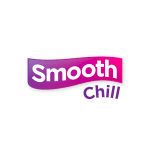 Smooth Chill is a British digital radio station that has grown its audience significantly since its inception in 2005. Initially named Chill, it was rebranded as Smooth Chill in 2019 to align with the Smooth Radio brand. It is dedicated to chill out, ambient, and trip hop music, making it an ideal online platform for those seeking relaxation and a break from the stress of daily life.
The radio station, which broadcasts 24 hours a day, originally had no presenters, reinforcing the laidback atmosphere of the station. It even encouraged interaction with its listeners, who suggested new songs and artists for the playlist. However, it has since introduced several regular programmes, including Smooth Chill Evenings, Late Night Chill, Wake Up with Smooth Chill, Smooth Chill Mornings, and Smooth Chill Afternoons, providing its audience with a continuous flow of soothing music throughout the day.
Smooth Chill was launched as a means of filling empty slots on DAB multiplexes and originally broadcast solely online and in Greater London. In April 2020, it was made available nationally on Digital One. Today, listeners can also tune in via Radioplayer and Global's own Global Player.
Smooth Chill has garnered a dedicated following over the years. As of March 2023, the station broadcasts to a weekly audience of 503,000 listeners​​. For the period between September 2021 and December 2021, it covered a total population of 55,675,000 adults, with each listener spending an average of 4.6 hours per week on the station, and a total of 2,071,000 hours listened per week across all platforms​​.
Playlist Smooth Chill
| | |
| --- | --- |
| Elvar Arngrimsson - Dans i Vindi | Live |
| FRAGILE STATE - Undercurrent (Alucidnation downtempo remix) | 04:52 |
| Gary B - Emerald | 04:49 |
| Super Furry Animals - Alternate Route to Vulcan Street | 04:43 |
| Brad Jacobsen - Good Christian Men, Rejoice | 04:40 |
| Three Drives - Greece 2000 (Moonwatchers Mix) | 04:31 |
| Ider - Does She Even Know | 04:28 |
| LEMONGRASS - Pacific (feat Jane Maximova) | 04:25 |
| Bonobo - Second Sun | 04:19 |
| Chill Out Angels - Silent Night | 04:13 |
TOP 10 songs on Smooth Chill
| | |
| --- | --- |
| | Teen Daze-Autumnal |
| | Amon Tobin-Natureland |
| | Andy Cato-Lake of Stars |
| | Fink-Maker |
| | Seb Wildblood-sketches |
| | Maria Mena-Home for Christmas |
| | Vanilla-Nana |
| | Massive Attack-Weather Storm |
| | Michael Kiwanuka-Solid Ground |
| | Oh Wonder-Technicolour Beat |