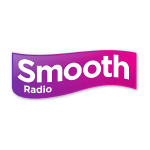 Smooth Radio is a network of local radio stations broadcasting on FM and MW throughout the United Kingdom. This radio station features a Soft Adult Contemporary radio format and is part of Global Radio, the largest commercial radio group in the UK and one of the largest in Europe. It launched in March 2014, replacing the national Smooth Radio that had launched in 2010 on FM, and most outlets of Gold on MW​​.
Each FM station broadcasts a localized breakfast with networked shows simulcast from London at all other times. The network broadcasts to a combined weekly audience of 5.2 million with a listening share of 3.4% as of March 2023​​.
Smooth Radio is not only available on FM and MW, but also on Digital Radio, and can be accessed online via their official website or through their mobile apps. This offers listeners the convenience of tuning in live, wherever they are and whenever they want​.
The station is known for its upbeat character, generous spirit, and warm personality. They blend great music with engaging personalities, but it's the music that is at the center of the listening experience. Each song they play is a life landmark and unlocks the best times of listeners' lives. In January 2023, Smooth introduced a new logo and slogan, "Always the best music," reflecting their commitment to delivering the best music from the past five decades​​.
In addition to music, their website celebrates the best music while also covering the latest TV, film, and showbiz news. They not only report on the latest news regarding Smooth's core artists but also look back on the greatest moments in the world of music and entertainment, and in particular, the best-ever icons​​.
Playlist Smooth Radio
| | |
| --- | --- |
| Hall & Oates - Maneater | Live |
| Starship - Nothing's Gonna Stop Us Now | 01:49 |
| Boyz II Men - I'll Make Love To You | 01:46 |
| East 17 - Stay Another Day | 01:40 |
| Olivia Newton John - Hopelessly Devoted To You | 01:34 |
| Wet Wet Wet - Sweet Surrender | 01:28 |
| Simply Red - For Your Babies | 01:25 |
| The Ronettes - Sleigh Ride | 01:22 |
| Big Mountain - Baby I Love Your Way | 01:19 |
| George Benson - Lady Love Me (one More Time) | 01:13 |
TOP 10 songs on Smooth Radio
| | |
| --- | --- |
| | East 17-Stay Another Day |
| | Ed Sheeran-Perfect |
| | Curtis Stigers-I Wonder Why |
| | Yazoo-Only You |
| | Kelly Clarkson-Have Yourself a Merry Little Christmas |
| | Charles & Eddie-Would I Lie to You |
| | Paul Young-Everytime You Go Away |
| | The Communards-Don't Leave Me This Way |
| | Bruno Mars-When I Was Your Man |
| | Michael McDonald-Sweet Freedom |
Frequencies - Smooth Radio